Progression has once again bagged the Best Partner Award for Cloud Solutions by the premium IT B2B magazine, SME Channels. The awards ceremony was held recently at Hotel Eros in New Delhi. The award was presented by Mr. Viswanath Ramaswamy, VP-Power Systems, IBM India and South Asia to Mr. JB Hooda, Co-Founder & Director, Progression.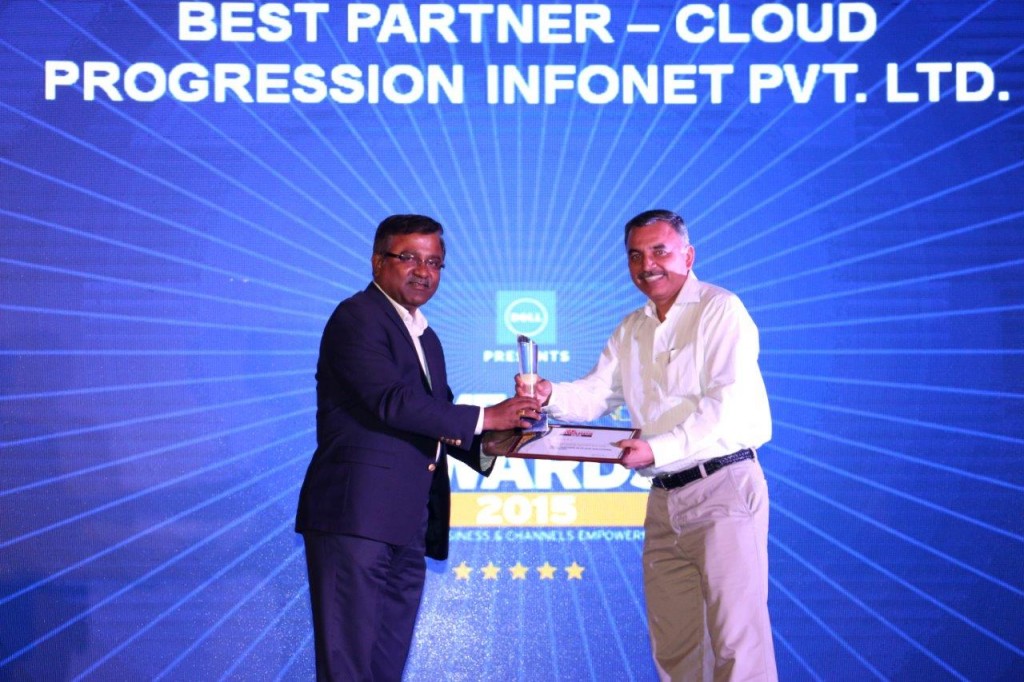 This is the second year in a row Progression has won the award for Cloud Solutions. Feeling proud about this achievement Mr. Hooda said, "This award is an acknowledgement of our cloud capabilities. It is because of our early mover advantage in the space, a Tier 3 compliant data center, a mature cloud delivery model and most importantly our expert team that has the 'whatever IT takes' attitude, that Progression has established leadership in the Managed Cloud services space."
SME Channels is a leading IT magazine in India published by Accent Infomedia. It disseminates information about the use of IT and Communications in the most prudent manner by the SME market in India.
We welcome you to visit our data center and see for yourself the facilities and systems we have in place.