Progression is humbled to find its way in The Resilient 100 in ChannelWorld Premier 100 Awards 2021! Hosted virtually on 16th of July, 2021, this latest edition of awards honored the extraordinary achievement of Progression in transforming itself as a resilient organization. The award was received by Mr. Arun Sharma, VP Sales & Marketing, Progression.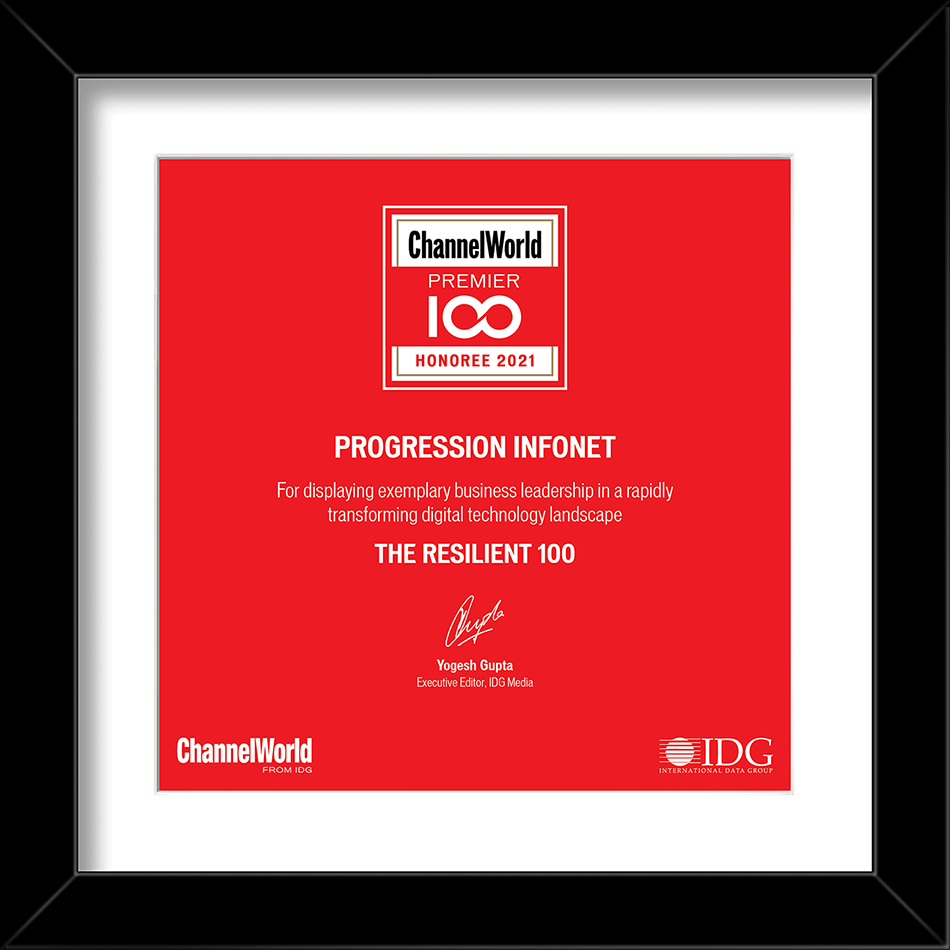 The technologies that were game changing and cutting edge just a few years ago are now becoming mainstream. And the volatile year of 2020 changed everything for everyone in the personal and professional lives. This year's award theme was 'The Resilient 100' to recognize partner organizations who have undertaken bold moves to transform their companies into resilient organisations for the future and business outlook to new- age trends. The hundred partner companies across India regaled as 'The Resilient 100' award winners are innovators, leaders, and precise executors of 2021 and beyond. Progression Infonet is ecstatic to be in the in the category of organizations that have the highest standards of competence, leadership, and accomplishment in IT industry.
Commenting on the ChannelWorld Premier 100 Awards 2021, Mr Sharma said, "Special mention to our team that has showed relentless approach to sincerely offer our Managed Services to all clients, while everyone was directly or indirectly affected by the pandemic. That's our motto has always been, maintain the trust that we have from all our clients, be their business enabler & accomplish our goals, whatever it takes."
Progression invites you to take FREE guided tour of the state-of-the-art Tier III+ compliant Data Center–where Managed Hosting is a pleasure!