With the calendar year coming to an end, we are proud to share that we have been chosen by yet another client—one of India's best manufacturers & suppliers of high quality spares and replacements for stone crushing, mining and quarrying industries—for Managed Private Hosting for SAP S4 HANA.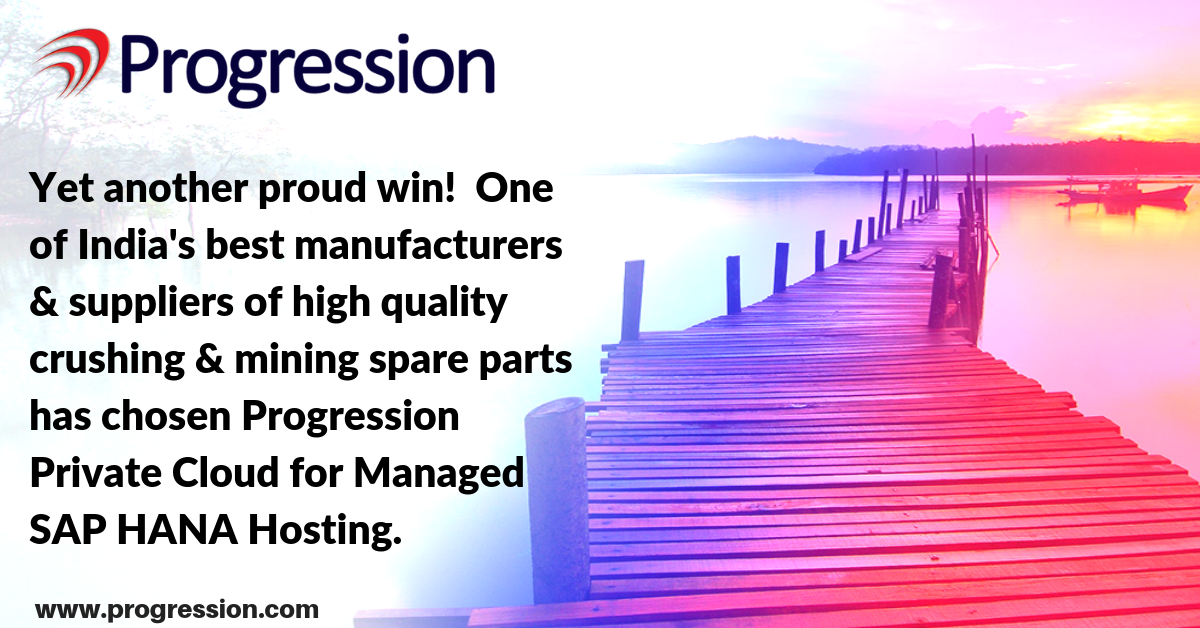 The client is a part of the group that has been serving the industry for four decades and offers end to end products & facilities to carry out all sorts of crushing, mining and shredding jobs.
They were evaluating quite a few cloud service providers for SAP S4 HANA hosting, and their main criteria was superior technical architecture and enhanced data security. They wanted a partner who could truly be a one-stop-solution for all their IT needs when it came to SAP HANA hosting, management and administration so that they could focus on their core strength without having to worry about optimization or management of the application or maintaining dedicated set of resources.
At Progression, our strength is the deep expertise, skills and eye for details when it comes to Managed SAP HANA Hosting, and the client will have easy access to the support team including the top management; exclusive dedicated setup means their hosted application will be available for timely audits in addition to fast performance upgrades without any noisy neighbor issues. Their SAP application is hosted in Progression's state-of-the-art Tier 3+ compliant Data Center in Gurgaon, along with complete transparency backed by availability of round the clock Remote Infrastructure Monitoring & Management.
We invite you to take FREE guided tour of the state-of-the-art Data Center—where Managed Hosting is a pleasure!




]]>