Our persistence to continue doing hard work and evolution with changing times has helped us unlock another achievement, a leading manufacturer of transport equipment has chosen us as their cloud partner for Managed Private SAP HANA Hosting.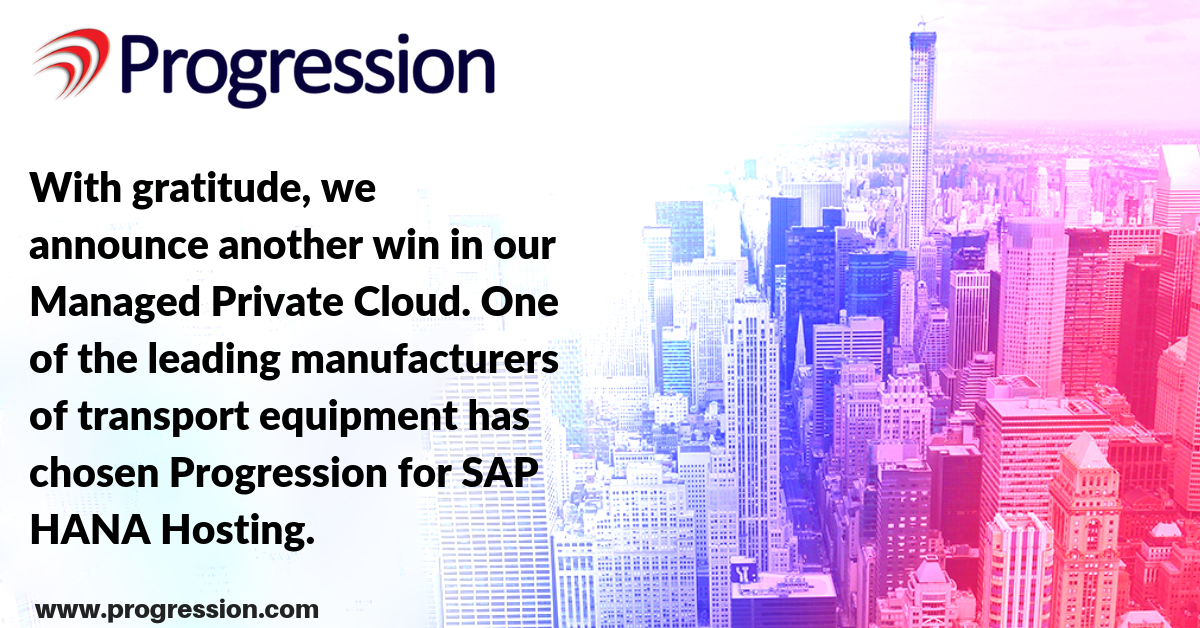 The client's first preference was to go on-premise for SAP HANA Hosting as they wanted full access & complete control over their application. While it made sense for them to go on-premise but due to unavailability of resources in terms of trained IT staff and management team it was difficult for them to get started.
Progression's Managed Cloud made a strong point of uninterrupted run-time for their SAP application. Our Gurgaon Data Center gives them full accessibility and feasibility for regular audits and round the clock support from the cloud and SAP experts at Progression. In addition to the tight, robust and secure architecture, the client also gets dedicated box and exclusivity for hosting their application.
A lot of strong references from our existing clients that have been with us for more than a decade strengthened their decision of not going ahead with any other cloud service provider. Moreover, it was more convenient for them to not setup and maintain their on-premise data center but to offload the entire IT to us so that they can put complete focus on their core business strength. Their SAP application is hosted in Progression's state-of-the-art Tier 3+ compliant Data Center in Gurgaon, along with complete transparency backed by availability of round the clock Remote Infrastructure Monitoring & Management.
We invite you to take FREE guided tour of the state-of-the-art Data Center—where Managed Hosting is a pleasure!