Progression has won the award for excellence in Data Centres at the CRN Excellence Awards 2021 by The Indian Express Group. The event was attended virtually by renowned IT Leaders from across all the industries on 23rd & 24th of November, 2021.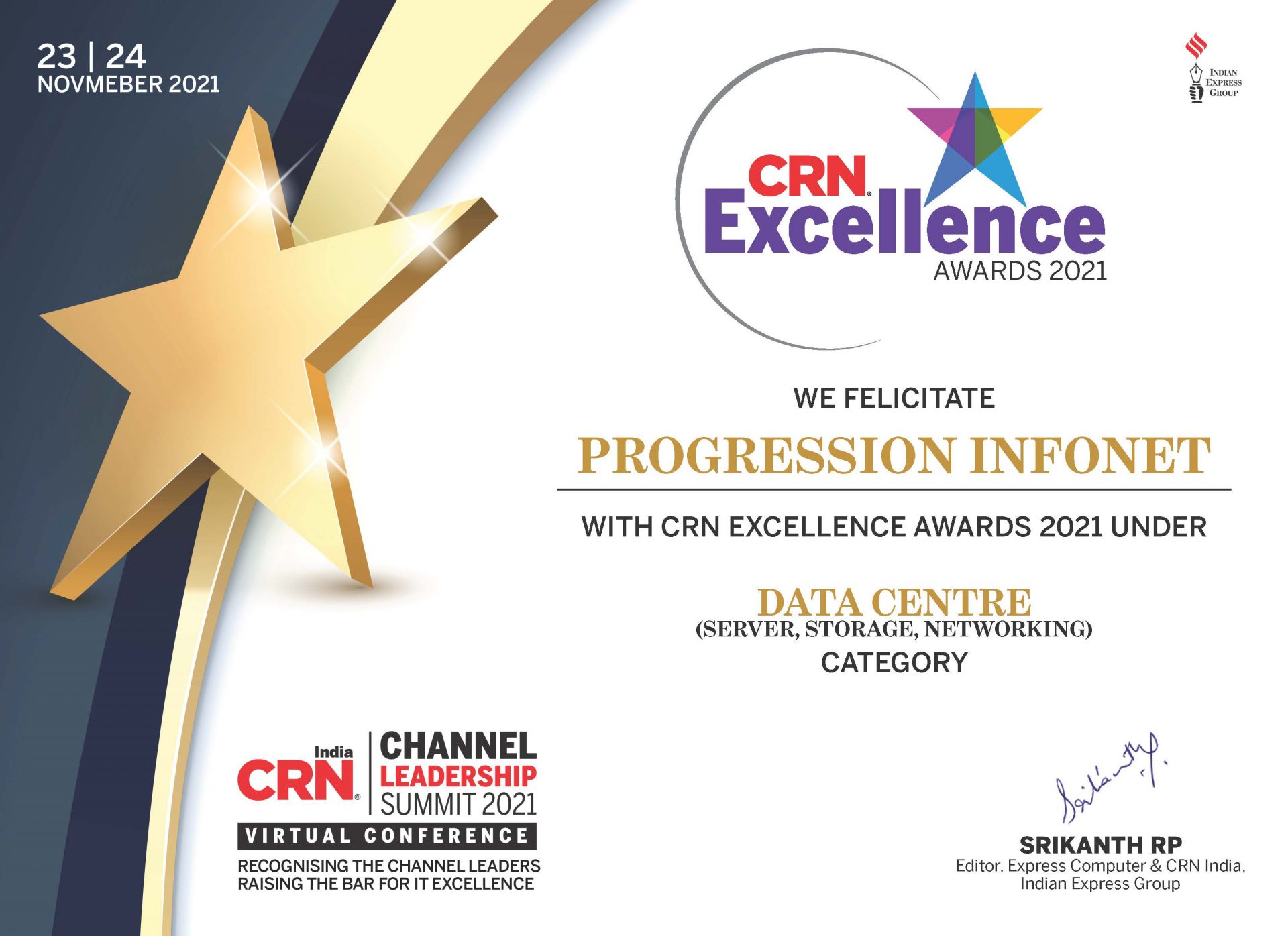 The agenda at CRN Leadership Summit & Excellence Awards 2021 was the journey towards continuous innovation & digital transformation and enterprise mobility. The event touched base on, not only, technology enablers but also organizational and process capabilities. The award was excellence in Data Centres & Cloud was unanimously decided by the jury for Progression Infonet.
With the ISO 27001: 2013 certified Tier III+ Data Center in Gurgaon, Progression Infonet is working toward leading the Digital Transformation drive from the front with providing the industry with Managed Private Hosting for SAP & SAP S/4 HANA, Disaster Recovery as a Service (DRaaS) and Remote Infrastructure Monitoring & Management (RIMM).
Commenting on the Award for Excellent in Data Centres, Mr JB Hooda, Director at Progression, said, "The award is a humble testimony for our rise in Managed Cloud Services & Data Centres in the last few years. This is a massive encouragement for us to keep growing, keep putting our best foot forward and keep enabling our clients with business continuity and the required edge to take over the competition, Whatever IT Takes! "
Progression invites you to take FREE guided tour of the state-of-the-art Tier III+ compliant Data Center–where Managed Hosting is a pleasure!