Reliability, trust, and ability to keep the application always up & running, are majority of the requirements of the clients when it comes to SAP HANA Hosting. IT being the spine of the entire operations of any organisation, requires expertise & consistent administration to maintain peak performance. We are thrilled to share that a leading manufacturer of automotive components has chosen to go with Progression Cloud for Managed SAP HANA Hosting.
Our client has a workforce close to 20000 and has presence across the world. They also serve to after market segment in India through a strong distribution via hundreds of dealers. For the technological edge, they have a dedicated R&D facility and collaborations with the pioneers & leaders of the automobile industry. For assimilating the latest technologies, the client has entered into strategic alliances and technical collaborations with leading international companies and acquired businesses across the globe.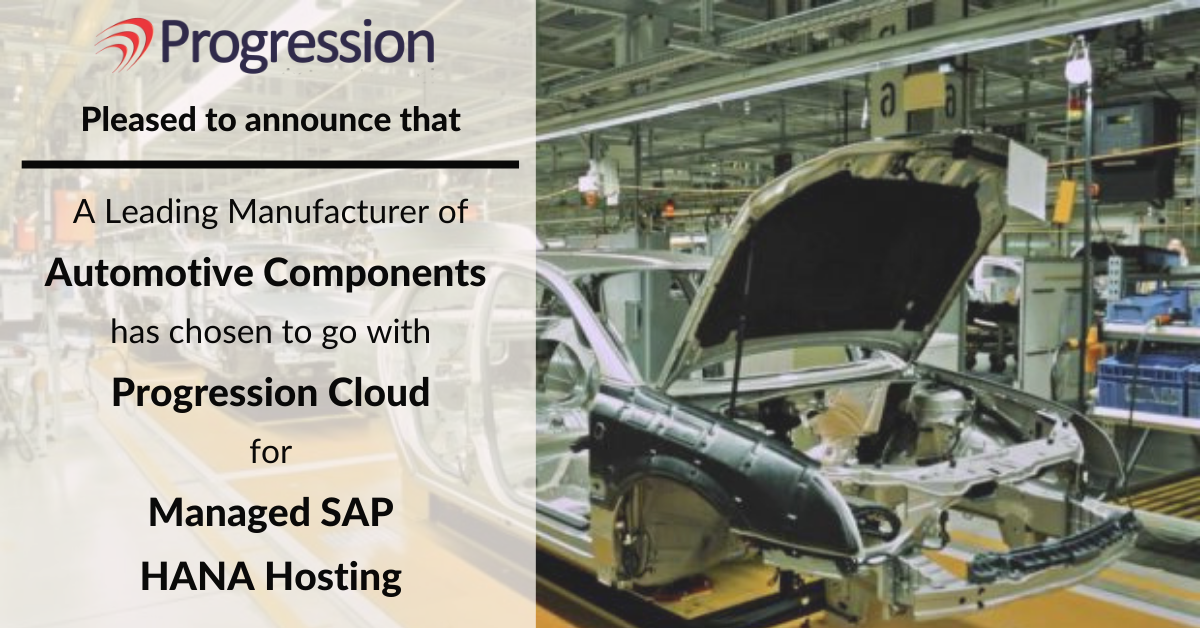 The client was clear about the idea of going forward with cloud hosting for SAP HANA and was evaluating various options. Their main objective was to focus on core business instead of investing majority of the efforts in high availability of their SAP application. Progression's flawless track record & deep expertise in creating a watertight architecture helped them choose their preferred cloud partner. Additionally, the cloud team's extensive knowledge and the fact that a private cloud would be provisioned for the client gave the client the final assurance.
Their SAP application is hosted in Progression's state-of-the-art Tier 3+ compliant Data Center in Gurgaon, along with complete transparency backed by availability of round the clock Remote Infrastructure Monitoring & Management.
We invite you to take FREE guided tour of the state-of-the-art Data Center—where Managed Hosting is a pleasure!