Taking into the account the importance of SAP HANA Hosting in the current IT scenario, it is imperative that the businesses migrate from Operational IT to Strategic IT. We are elated to share that a leading TMT Steel Bar manufacturer & supplier from Madhya Pradesh has chosen Progression Cloud for SAP HANA Hosting.
The client has various hi-tech plants with annual production capacity of close to a million tons high-quality TMT bars ranging in multiple dimensions and grades. They also have a mission to deliver world-class products & services and are focused on continuous R&D, investment in new technologies, and building capabilities of its employees and partners. The client is ISO 9001 certified and produces best quality of TMT Steel Bars by fully automatic machines based on advanced German technology & design.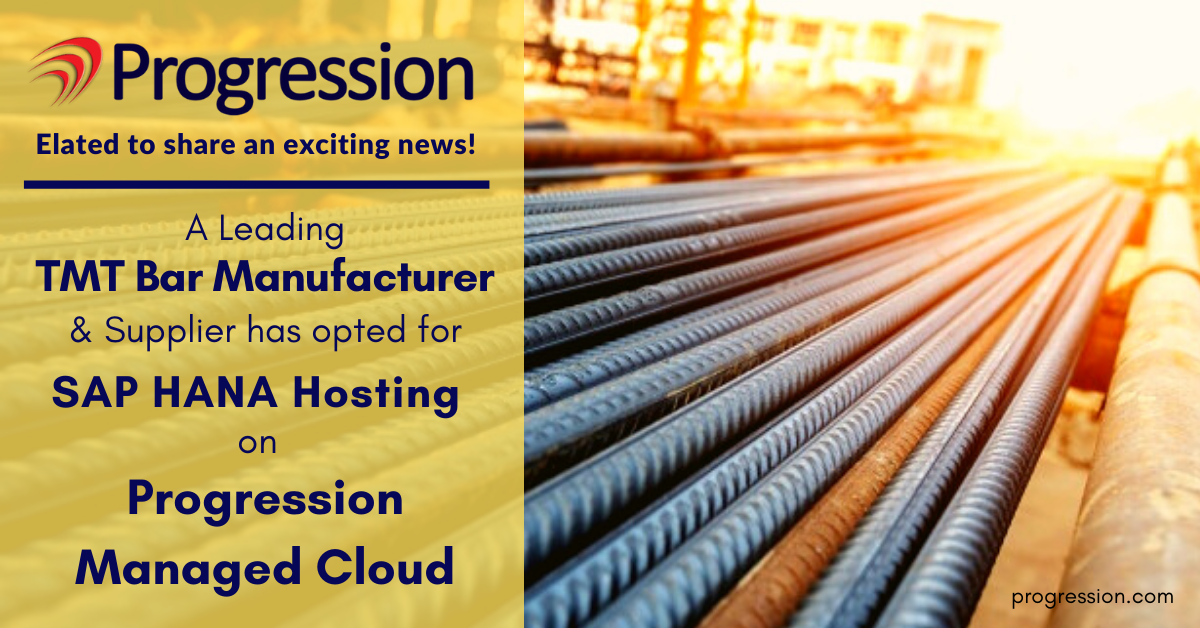 The client was particular interested in cloud hosting for SAP HANA and was being bombarded with various options. Their main criteria was the bankability when it comes to the always availability of their SAP application. Progression Cloud & SAP Team presented a strong case by highlighting the deep expertise & flawless experience in SAP administration & managed hosting in the past decade. The client had candid discussions with various of our clients and that gave them final assurance.
Their SAP application is hosted in Progression's state-of-the-art Tier 3+ compliant Data Center in Gurgaon, along with complete transparency backed by availability of round the clock Remote Infrastructure Monitoring & Management.
We invite you to take FREE guided tour of the state-of-the-art Data Center—where Managed Hosting is a pleasure!