The IT System is the backbone of any organization, large or small. Almost all the departments of an organization are dependent on the functionability of IT. SAP is considered to be the most important asset as it connects all the departments and gives a platform to make things seamless & flexible. That said, SAP Hosting is something that lays the foundation for the performance of SAP. We are excited to share that a state-of-the-art textile manufacturing unit from Himachal Pradesh has opted for SAP HANA Hosting on Progression Managed Cloud.
The client operates from a small district in Himachal Pradesh and have presence & substantial market share in the textile market of Europe, USA, and Middle East. The client manufacturers terry towels, bed linens, jersey fitted sheets and other bathroom accessories & home furnishings. Catering to domestic & international market, the client has huge & complicated IT systems and choosing the right SAP HANA Hosting partner was one of their most important decisions to make.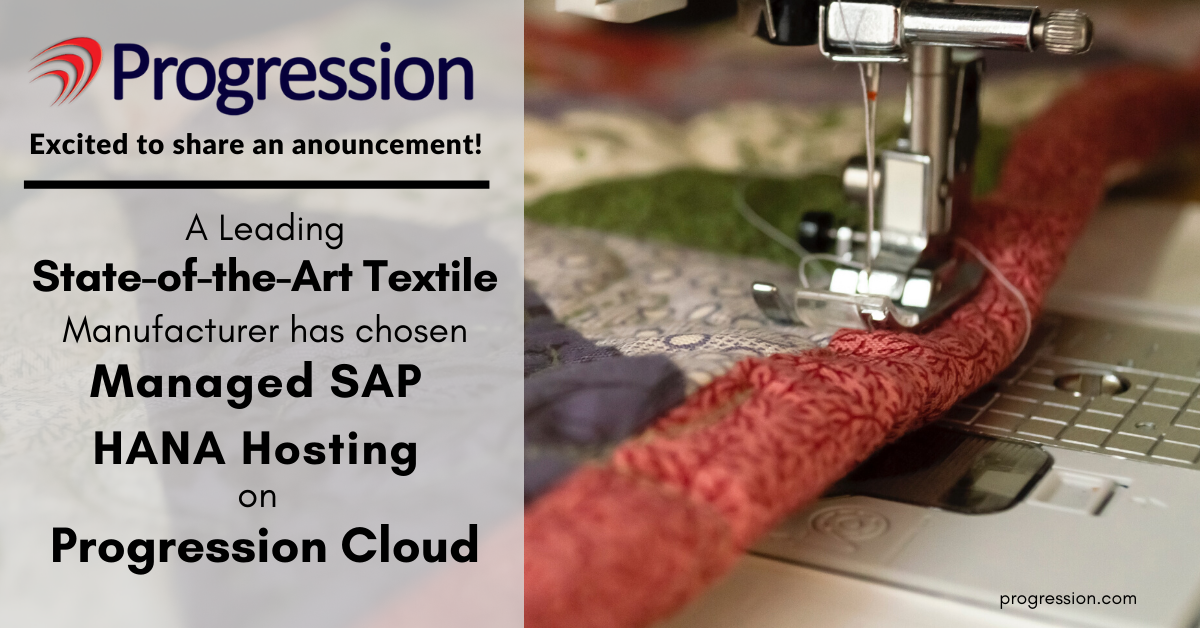 The client wanted transparency on hardware & software being used in the cloud hosting, and ability to conduct timely audits, along with seamless & fast performance. Progression SAP Cloud Team demonstrated the technical expertise and with multiple strong references in the same industry, the client happily agreed to move ahead with Progression Cloud. By virtue of Progression Data Center being present in the Northern region, the client would have auditability and combining the hardware & software from Tier 1 OEMs with the flawless experience of Progression Team, the client gets water tight architecture & cloud hosting solution.
Their SAP application is hosted in Progression's state-of-the-art Tier 3+ compliant Data Center in Gurgaon, along with complete transparency backed by availability of round the clock Remote Infrastructure Monitoring & Management.
We invite you to take FREE guided tour of the state-of-the-art Data Center—where Managed Hosting is a pleasure!