Progression has been awarded with Cloud Specialist at SME Channels Summit & Awards 2021. The event was attended by renowned IT Leaders from across all the industries on 12th of November, 2021.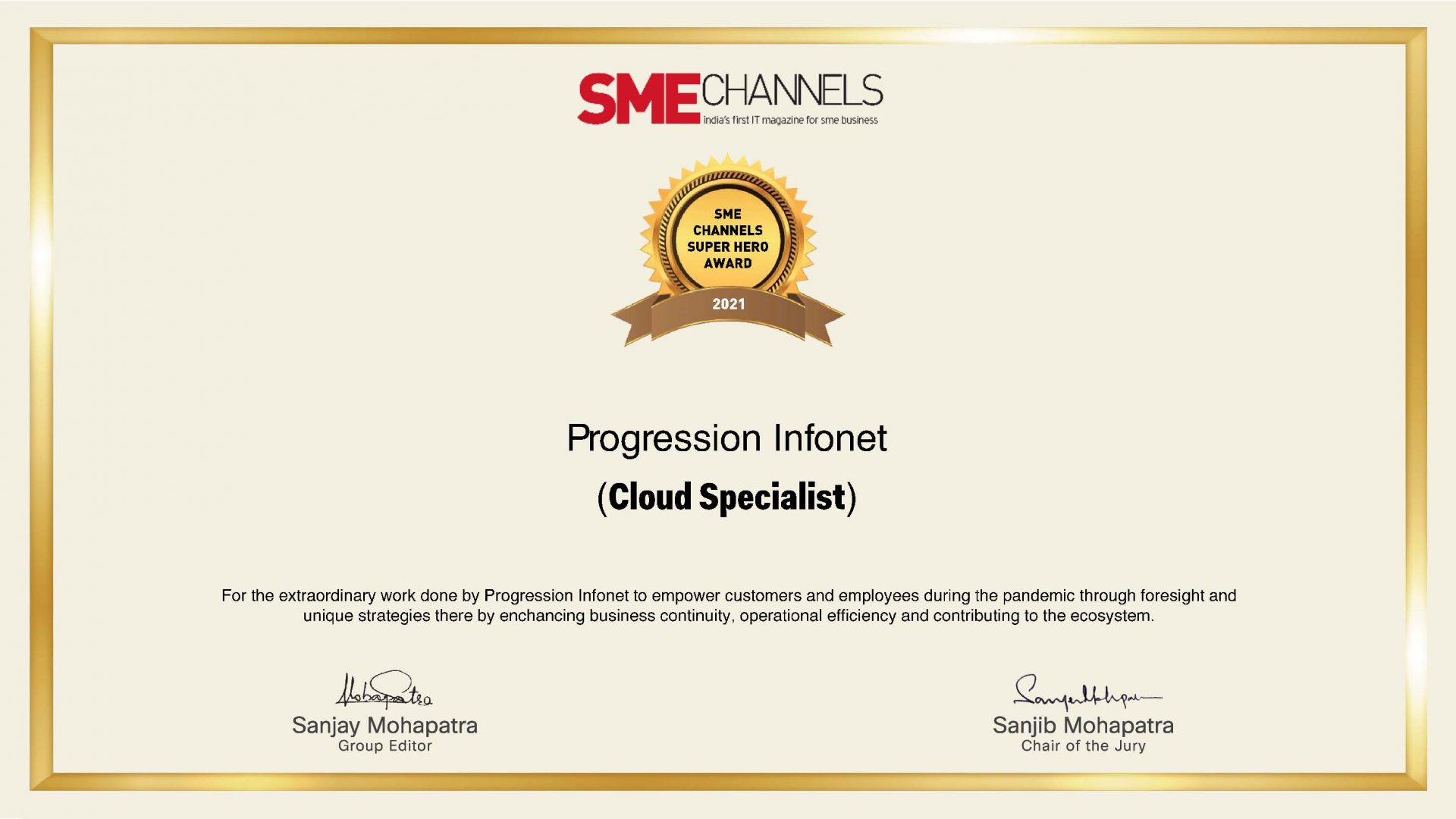 The agenda at SME Channels Partner Summit Awards 2021 was on the lines of working toward post pandemic business growth. The event witnessed the congregation of more than a hundred attendees including top executives from the IT industry; channel partners, cloud resellers, cloud service providers and key stakeholders such as representatives from IT associations and industry clusters.
With the ISO 27001: 2013 certified Tier III+ Data Center in Gurgaon, Progression Infonet is working toward leading the Digital Transformation drive from the front with providing the industry with Managed Private Hosting for SAP & SAP S/4 HANA, Disaster Recovery as a Service (DRaaS) and Remote Infrastructure Monitoring & Management (RIMM).
Commenting on the Cloud Specialist Award, Mr JB Hooda, Director at Progression said, "The award has been a testimony to the collected effort our team has shown during the pandemic to maintain the business continuity of all our clients. We will continue to be the business enabler we are known to be for our clients, Whatever IT Takes!"
Progression invites you to take FREE guided tour of the state-of-the-art Tier III+ compliant Data Center–where Managed Hosting is a pleasure!