Managed Hosting for SAP HANA comes with various benefits of high availability, agility, robust performance, and most importantly peace of mind. Joining the list of our clients who have migrated from CAPEX to OPEX model with Managed Hosting for SAP HANA on our cloud, we are elated to announce that we have been chosen as the preferred Cloud partner for Managed Private SAP HANA Hosting by a leading Temperature Sensors & Cables Manufacturers & Suppliers from India.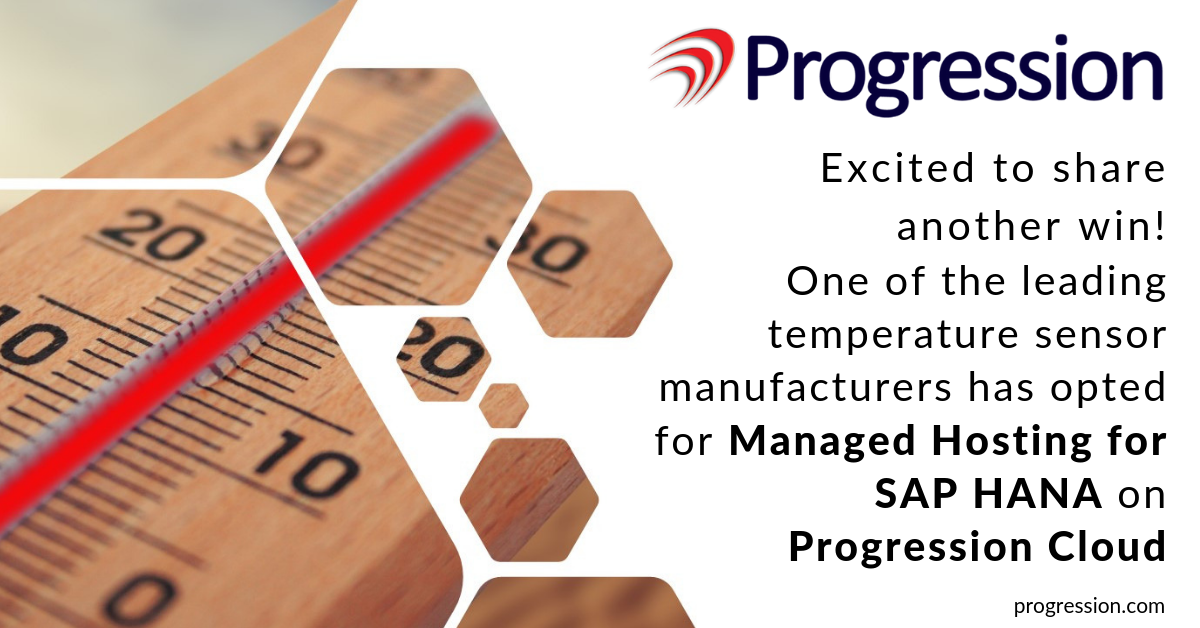 Headquartered in India and having manufacturing facilities in multiple countries, our client focuses on the manufacturing and supply of high quality Thermal engineering products, accessories and services; built to specific customer needs. The client is in hyper expansion state and is aggressively working toward expanding customer base and presence in more & more countries.
Given the sensitivity of the client's expansion plans, it was imperative for them to choose a Cloud Partner to give them the required peace of mind to completely focus on growth. Progression Cloud's capabilities along with the strong service references from other clients presented a strong case for the client and got them interested. Within 10 days they were convinced of the benefits they were going to get with our team, expertise, support and most importantly Managed Cloud.
Their SAP application is hosted in Progression's state-of-the-art Tier 3+ compliant Data Center in Gurgaon which gave them confidence. We offer the comfort of 24×7 support and adherence to stringent SLAs, timely audits, secure architecture, along with complete transparency backed by the availability of round the clock Remote Infrastructure Monitoring & Management.
We invite you to take FREE guided tour of the state-of-the-art Data Center—where Managed Hosting is a pleasure!