It's true that On-premise Hosting for SAP comes with many benefits as the organization has full control over the infrastructure & performance but at the same time there are certain challenges in managing & administrating the environment for 24×7 availability and seamless performance. On the other hand, Cloud Hosting enables them to move away from operational issues and focus on core strength. Therefore, it is crucial to evaluate your IT Roadmap and before deciding on SAP Hosting on Cloud.
A pre-eminent player in the battery manufacturing industry decided to move from On-premise to Cloud and we are glad to announce that we have been selected as their preferred Cloud Partner for Managed SAP Hosting.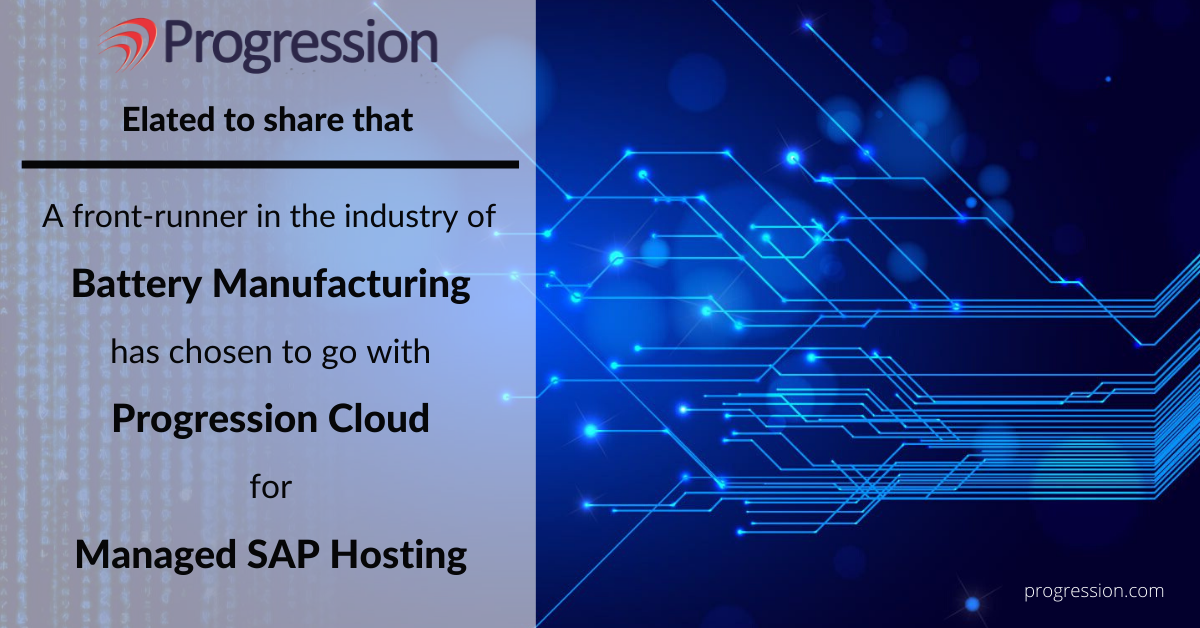 A symbol of trust and quality is what our client has been for years making it one of the biggest battery manufacturers in the industry. The nationwide network of our client is supported by a strong workforce of over 2000 committed employees delivering to more than 11 million satisfied and happy customers.
In 30 years, our client has expanded its operations in over 50 countries, leading in 17 countries in our product category across the globe. The process of moving to cloud also required our client to migrate to a different OS, hence it was imperative their cloud partner has expertise across all operating systems. The Cloud & SAP Team at Progression presented a strong case of flawless experience in multiple databases & operating systems. Additionally, a robust dedicated environment paired with positive references from the existing clientele assured our client about the performance & high availability of their SAP application.
Their SAP application is hosted in Progression's state-of-the-art Tier 3+ compliant Data Center in Gurgaon, along with complete transparency backed by availability of round the clock Remote Infrastructure Monitoring & Management.
We invite you to take FREE guided tour of the state-of-the-art Data Center—where Managed Hosting is a pleasure!