With the changing environment, the principles of doing business have changed. To keep running at market speed – One must empower their workforce to act with real-time information and drive extraordinary advancement in business innovation. The SAP S/4HANA which is the SAP's latest version of its Enterprise Resource Planning (ERP) system was built for speed. The primary benefits that SAP S/4 HANA offers are faster reporting, faster analytics and faster response times. It runs on its advanced in-memory database HANA and providing the most modern user experience. SAP S/4HANA hosted on the cloud will further simplify your IT landscape. It will reduce the cost of ownership giving a boost to your business. Hence, your SAP S/4HANA cloud hosting partner impacts the success of your business. It is advised to invest a good amount of time in choosing the right SAP S/4HANA service provider. Here is the tip- Think twice before you decide!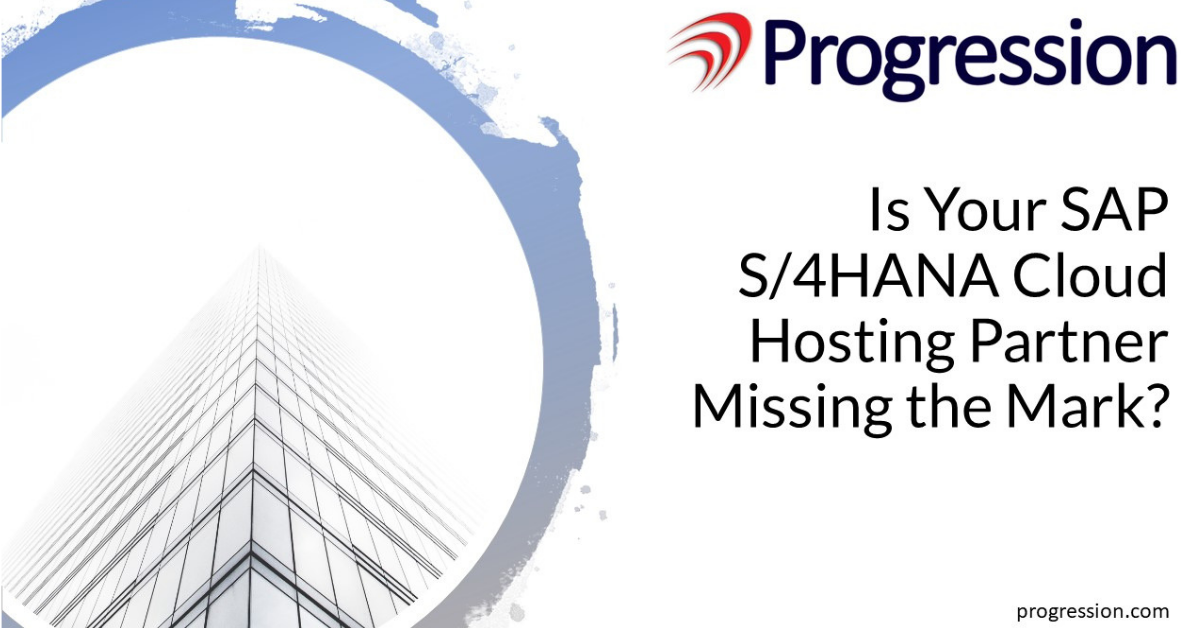 There are certain questions to be kept in mind before selecting the cloud partner.
"Do they have the expertise in the skills and experience needed to host SAP S/4HANA on the cloud?"
"Do they offer flexibility and business agility to adapt to changing environment easily and quickly?'
"Do they provide innovative solutions keeping my SLAs and strength in mind?"
"Do they bring in 360-degree coverage by the seamless integration of on-premise systems with the cloud system?''
"Do they make security and compliance simpler and more effective?"
"Do they believe in meaningful and long-term relationships with the customers?"
With more choices for facilitating and hosting SAP S/4HANA around than any time before, having the correct accomplice has never been increasingly significant. The accomplishment of SAP HANA on Azure, AWS or on the Private Cloud depends on the team from the starting stage until the post-go-live stage to daily operations.
What makes finding the right partner troublesome is the lack of learning required to assemble an effective SAP S/4HANA cloud? SAP S/4 HANA hosting partner needs to have profound facilitating and SAP S/4HANA expertise, alongside business know-how and long haul IT technique.
It is necessary for your accomplice to organize specialized and expert teams to bring your business's goals to reality. They must be able to provide consultation to suggest the best solution for your requirement. The cloud hosting partner needs to guarantee consistent go-live. It is essential for the team to be able to address the issue of cybersecurity, SAP security, and compliance. Your partner should be accessible and aware of all parameters along with being a cultural fit with your organization.
Progression Services for Managed SAP Applications has been designed to address all these challenges. Progression takes care of all this in the below mentioned steps:
CORRECT DESIGN: Before migrating to cloud it's important to analyze solutions that adapt to the health of your infrastructure. The solution must have an effective return on investment. Progression offers solutions which are tailor-made to the businesses resources and services required. Progression's watertight solution architecture and design of optimized IT Infrastructure solutions bring value to its customers. We specialize in designing high-availability, high-performance and highly-scalable infrastructure. Guarantee of data confidentiality and an optimal level of security of company data is at the heart of the well-designed system for your organization.
MONITORING: We offer a unified service experience to our customers by 24×7 Monitoring and alerting system. The alerts are set up on the Servers, storage, OS, DB and HANA Memory. The other services include system stop and start, maintenance of the OS, on-demand system health and performance checks.
PROACTIVE APPROACH: The most important expectation of any business from its IT is to always keep the system up and running. The performance delivered must be appreciable keeping the SLAs intact. We ensure transparent visibility and assurance of uptime of your environment. The system-wide performance tuning, daily backup execution & monitoring, parameter changes, and proactive administration of DB, OS, storage, and servers are taken care to deliver consistently.
REACTIVE READINESS: We are quick to act and the entire technical support team and management team is approachable for quick support. Management Accessibility is an added advantage.
Progression has 23 years of experience and has helped many clients successfully implement SAP S/4HANA Managed Cloud Hosting. We have expertise in the interoperation of different components of the infrastructure stack. We have developed a knack of identifying solutions that will deliver business value. We provide a consultation service to the clients that fit best for a business requirement. Progression follows ownership driven approach with a strong belief to keep Customers First. The flexibility and responsiveness of the IT team are unparalleled. Whatever be the challenges, we deliver what has been committed to clients on time. Progression offers Disaster Recovery as a Service (DRaaS) backed by state of the art technologies, DR tools and decades of expertise in the field to ensure that your business-critical applications are running and available even in the worst of times We have long-standing partnerships with VMware, HP, Oracle and Microsoft that back us in delivering world-class solutions faster and better. We are ITIL and ISO certified so our customers get the best practices and standards to leverage on.