We are very pleased to share that we have been chosen as the cloud partner for Managed Private Hosting for SAP S4 HANA by a leading infrastructure & construction organization from Haryana.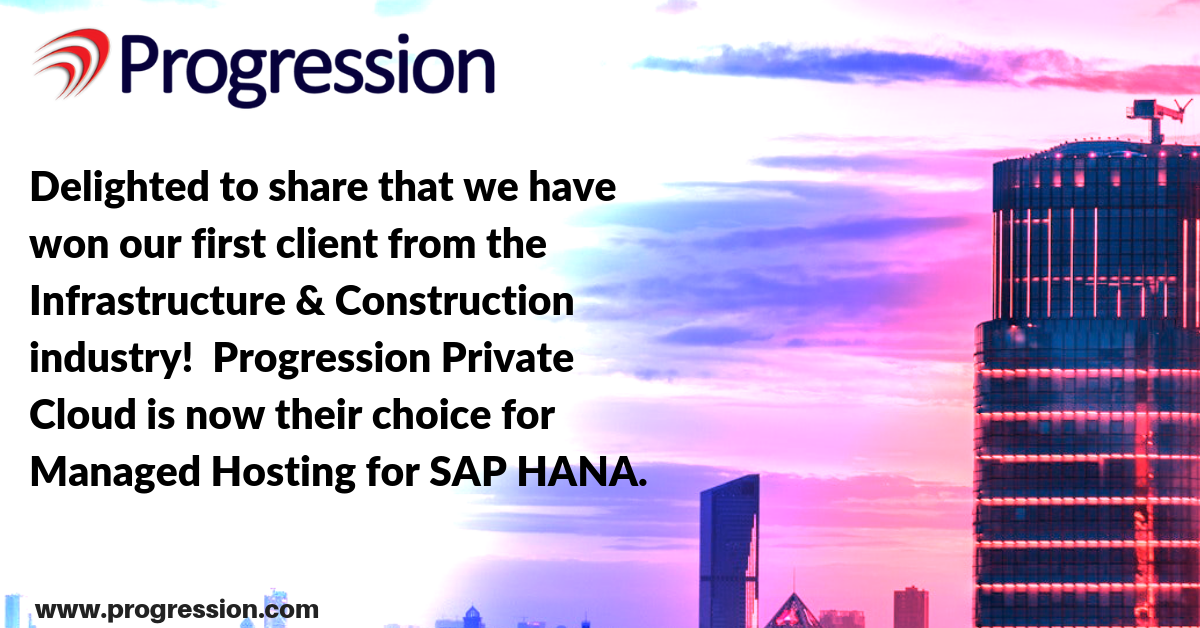 Established two decades years ago, this organization has shown tremendous growth by diversifying its business from roads to bridges, mass earthwork projects & water supply work and has constructed more than 500 km roads.
They were looking out for a very tight & superior technical solution for SAP HANA hosting and were had preference to go for on-premise to host their sensitive data and SAP. Progression's water tight solution architecture presented a strong case for them to go for Managed Cloud and gave them immense comfort from data security perspective. Adding to that, strong service references from other clients strengthened the fact that Progression is one organization which is easily approachable and accessible when it comes to service as this point was one of the must-haves for them.
At Progression we treat all our clients as long term partners, regardless of the service they opt for irrespective of the vertical. Our value proposition of Managed Private Cloud for SAP S4 HANA Hosting was very convincing as it comes with enhanced security stack and two decades of deep IT expertise. Their SAP application is hosted in Progression's state-of-the-art Tier 3+ compliant Data Center in Gurgaon, along with complete transparency backed by availability of round the clock Remote Infrastructure Monitoring & Management.
We invite you to take FREE guided tour of the state-of-the-art Tier III+ compliant Data Center–where Managed Hosting is a pleasure!




]]>