Another Proud Win — our new client, experts in high-quality automotive products, has chosen Progression as the preferred cloud partner for Managed Private Hosting for SAP HANA.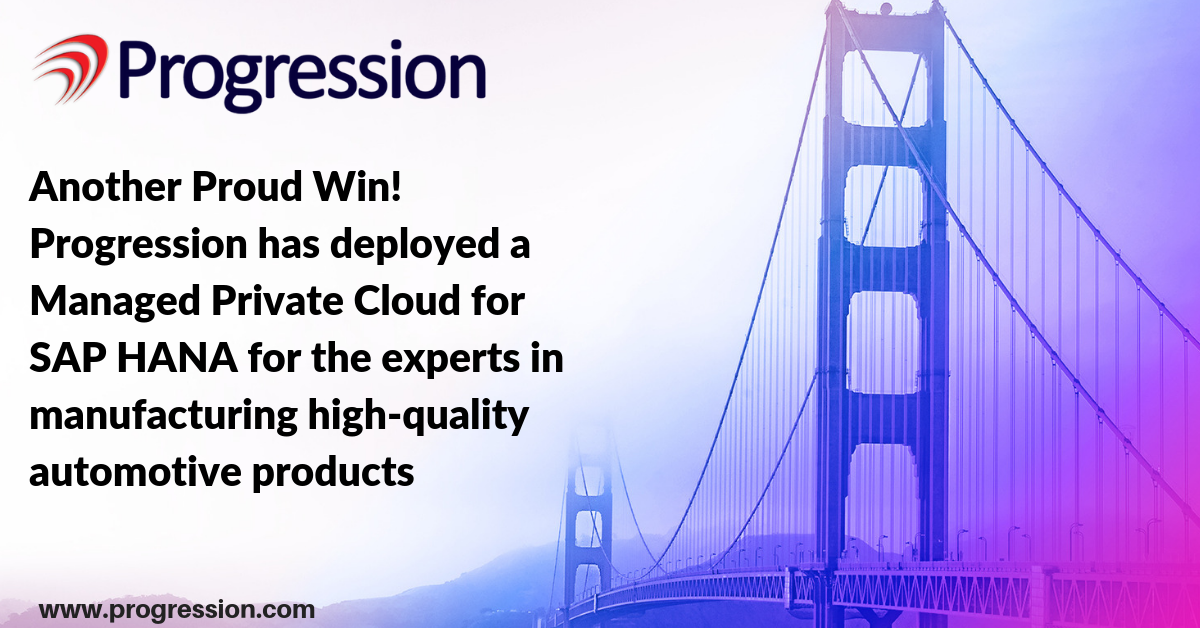 Known for being the leading ancillary partner for prominent automotive manufacturers and having presence in more than 50+ countries spread across 4 continents, they were looking for exclusivity through a dedicated environment for SAP HANA hosting. The automotive products manufacturer has a large workforce comprising into highly dedicated teams, specially R&D, and it was important they have more control over their information and easy access to their cloud. Progression has deployed a clean & dedicated environment to ensure the client gets the performance and security that they had been looking for.

In addition to the superior performance & seamless operations the client will have support from our team of Cloud and SAP HANA Experts. Their application is hosted in a Managed Private Cloud in the state-of-the-art Tier 3+ compliant Data Center in Gurgaon, along with complete transparency backed by availability of round the clock Remote Infrastructure Monitoring & Management.
Progression invites you to take FREE guided tour of the state-of-the-art Data Center–where Managed Hosting is a pleasure!