When it comes to the advantages of SAP HANA on Cloud, there are many. With all the SAP innovations focused toward S/4 HANA that are available & planned and considering the product support and maintenance plans, the need to convert is a given.
We are pleased to announce that we have been chosen as the preferred cloud partner for SAP HANA Hosting on Managed Cloud by a leading manufacturer and supplier of precision sheet metal segments, tubular parts and assemblies used in Automobile Industry.
Our client has a total strength of 5000 employees and 800000 (approx.) square feet of production facility spread over six production units in India. They strongly believe in consistency in quality of international standards at best price.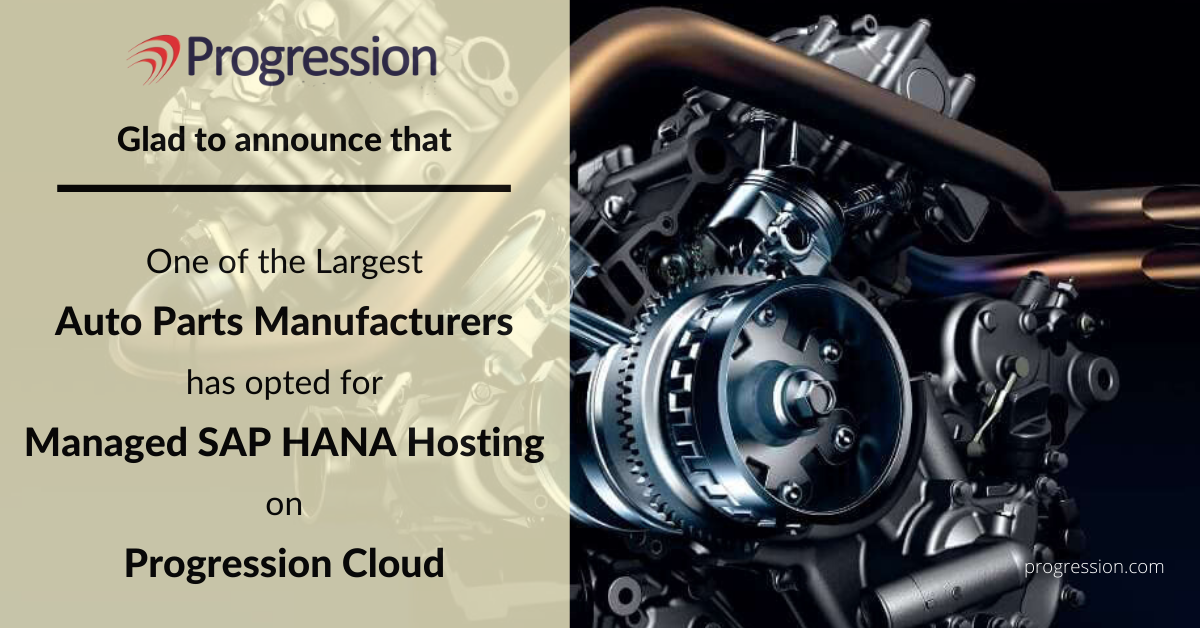 By exceeding the customer requirements time and again, our client has become a valued supplier of major Auto Components to leading OEM's in the Indian as well as global automotive Industry. It was imperative that their SAP is highly available and runs 24×7 at optimum performance. A lot of factors were considered while choosing the right cloud partner including data integrity, compliance, and reliability. The flawless experience of SAP & Cloud Team at Progression along with candid references by existing clients bolstered confidence in our client and ultimately they decided to move forward with Progression Managed Cloud.
Their SAP application is hosted in Progression's state-of-the-art Tier 3+ compliant Data Center in Gurgaon, along with complete transparency backed by availability of round the clock Remote Infrastructure Monitoring & Management.
We invite you to take FREE guided tour of the state-of-the-art Data Center—where Managed Hosting is a pleasure!