The manufacturing sector is very diverse. The industries can either be more labor or more knowledge-intensive. Some industries may rely heavily on transportation while for others proximity to customers is an important factor. This classification will help us to see the impact of digital transformation in these sectors in the coming years. As per the secondary research by IBEF, the Government of India aims to increase the share of the manufacturing sector to the GDP to 25 percent by 2022, from the current value of 16 percent. Business conditions in the Indian manufacturing sector are positive. As our economy industrializes, manufacturing employment and output is expected to rise rapidly. Increase in the employment opportunities leads to an increase in spending power of the customers further accelerating the sector's growth. A new consuming class is set to emerge by 2025 with the majority of consumption taking place in developing economies says a report by McKinsey. This will create new market openings as the demand in established economies will divide, the clients will request more variety of after-sale services.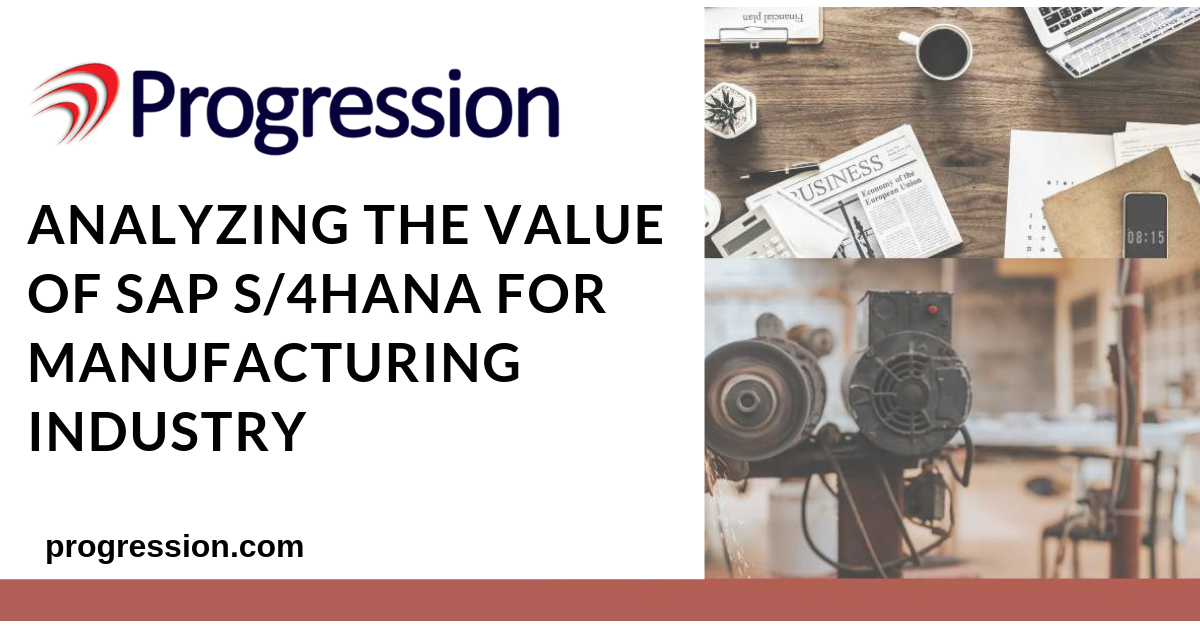 Trends shaping the automotive industry
Automotive industry among other industries adds the highest percentage of value to Global manufacturing. It is highly R&D intensive, hence requires close proximity to the markets. It is set to change more in the next five years than it did in the past fifty years. Mobility behavior of the public is going to change drastically. Disturbances in technology and infra, new versatile plans of action, creative assembling methods and environment are on a very basic level reshaping the necessities of users. Forecasts by PWC suggest that by 2030 more than one in three kilometers driven could involve sharing concept. Major decisions regarding long-term planning for an organization must be made between 2020 and 2025 by the organizations.
The PWC report also points the following:
"Vehicle sales will rise"

"Future vehicles will be used far more intensively and will, therefore, be replaced sooner."

"Over 55% of all new car sales could be fully electrified by 2030."

"The car inventory will decrease significantly''
Importance of an Intelligent ERP system
These factors suggest that there is a need for an Intelligent ERP System in manufacturing that will help to harness the opportunities amid digital disruption from the data. The priority for the organizations should be to build their R&D and expertise in data analytics to remain competent in the environment. The most important point highlighted by the PWC report is "Companies that invest 25% of their R&D budget in software applications are rewarded with strong growth." This statistic clearly suggests the direction that manufacturers and suppliers need is an intelligent ERP solution enabling them to capture every opportunity in today's digital world.
The data insights drawn from the ERP systems will be useful by the manufacturer to:
Provide personalized Product Offerings to the customers
Offer great user experience in the Digital Age
Design smart products
Design new models and mobility services
Simplify processes, automate tasks
Design next-generation processes
Digitize the supply chain
The Value of SAP S/4HANA for Manufacturing Companies
SAP S/4HANA gives the platform to bridge the gap between the environment and the organizations offering. It removes obstacles which organizations might encounter with legacy ERP applications, such as latency, complex and manually-driven processes.
The key benefits for the manufacturing industry are:
SAP S/4HANA simplifies the functionality by streamlining product planning, change management, and operations. It also plays a crucial role in decrease days in inventory by integrating scheduling and execution for inventory and product data.
The software optimizes adaptability by minimizing production disruptions arising from work instructions, and orders aligned with shop floor execution. It additionally decreases manufacturing cycle time by quickly adapting production calendars to current plant conditions.
It enhances planning capabilities by streamlining manufacturing package creation, planning, and shop floor operations for production environments. It reduces misfortunate revenue loss from stock-outs by improving adaptability through quick and responsive production planning scenarios.
PROGRESSION – THE RIGHT PARTNER
Progression has more than 23 years of IT experience and has been serving multiple clients in the manufacturing industry by successfully implementing SAP S/4HANA and offering Managed Services. Due to our long lasting relationships and deep knowledge, we have a comprehensive understanding of the manufacturing industry DNA. Our flawless support, easy approach-ability, and deep expertise of cloud & IT make our managed hosting services unparalleled. Whatever be the challenges, we deliver what has been committed to our clients. Our Tier 3+ compliant data centre is setup only of from Tier 1 SAP Certified OEMs. We are ISO 27001:2013 certified and adhere to ITIL v3 standards in service delivery.